How A Blank Notebook Will Skyrocket Your Productivity
Getting organized doesn't have to be hard! Learn how a blank notebook will skyrocket your productivity in a simple and sustainable way.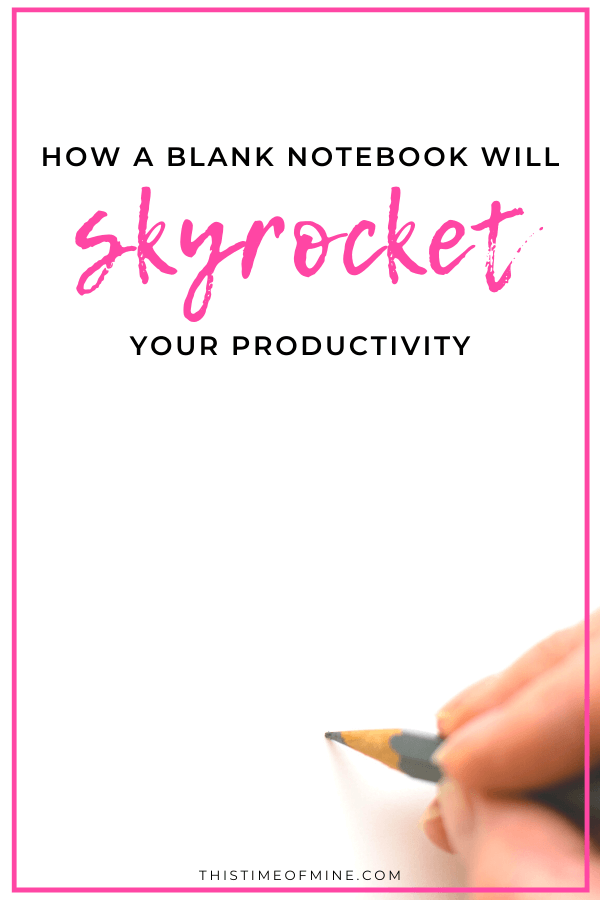 Do you want to know the secret to being insanely productive? To unlocking the mysteries of the get-it-done universe?
It's nothing other than…a plain notebook. Yep. That's it.
There are a lot of amazing digital tools out there that are designed to help us organize every part of our lives. I've even used a few. But there is something about physically writing things down that solidifies our ideas, helps us organize our thoughts, and keeps our stress levels at bay.
Which is why a simple blank notebook is all you need to take your productivity up a notch.
It's the perfect holding spot for all that swims around in your head. And as you read on, you'll also see how it can become your new sidekick…that follows you around everywhere.
I love having everything I need in one place. It's so convenient to not have to sift through multiple sources to keep track of things. And I'm not kidding when I say that I really do take it with me everywhere I go.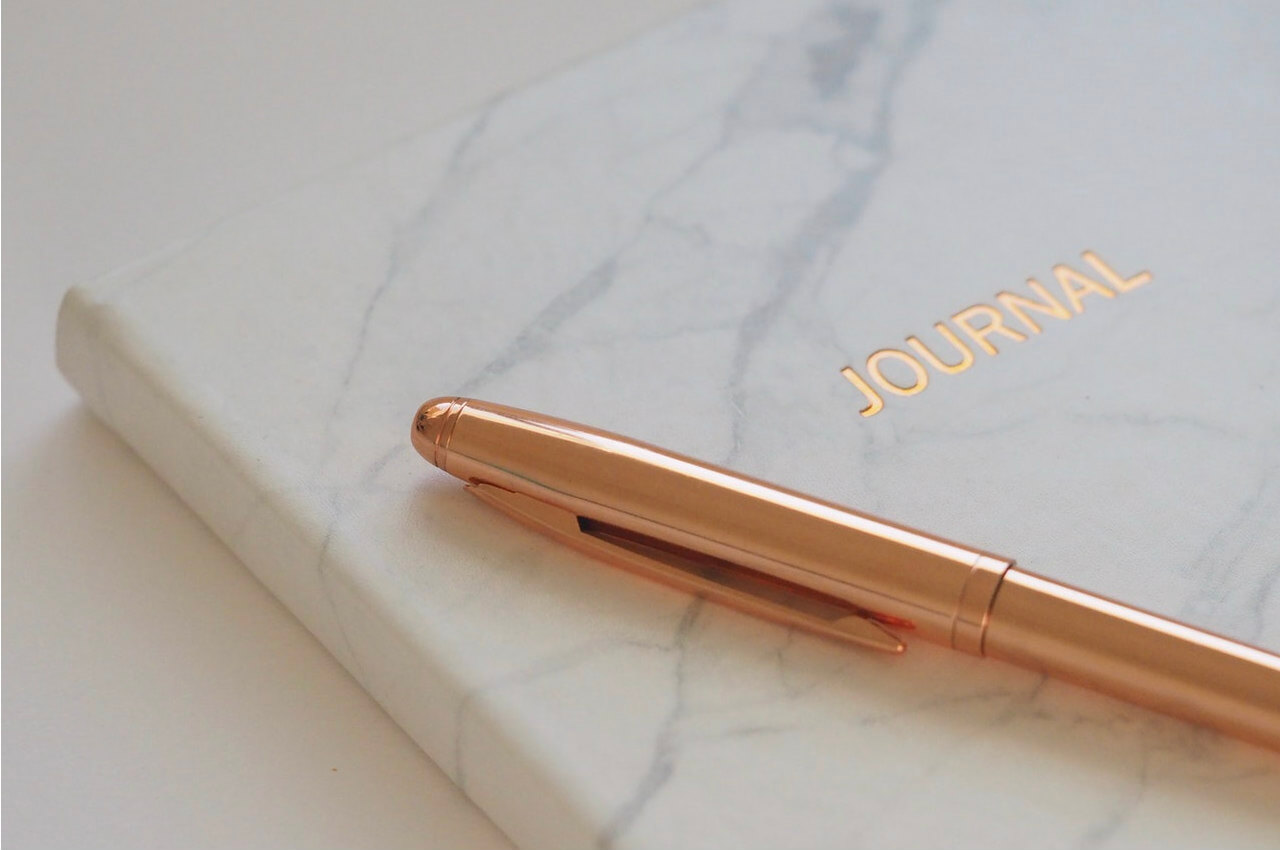 FIRST THINGS FIRST
Before we get into why a blank notebook is such a great productivity tool, it's important to make sure you're set up right – so get something you love!
You and your notebook are going to be spending a lot of time together so pick out something you actually want. Go fancy or keep it simple. It's up to you.
Along with a sturdy cover, make sure your notebook has a binding you like working with and that the line spacing fits your style. I love notebooks with wire binding and hard covers.
Whatever you get, aim for something semi-durable. And in a size that will fit in your purse.
And if you're feeling extra fancy, you could grab some pens you love. Colored or classic. There are no guidelines here. You just want to love what you're working with.
Alright, let's talk about some ways you can use this magical, simple and effective tool so you can feel more in control of your life.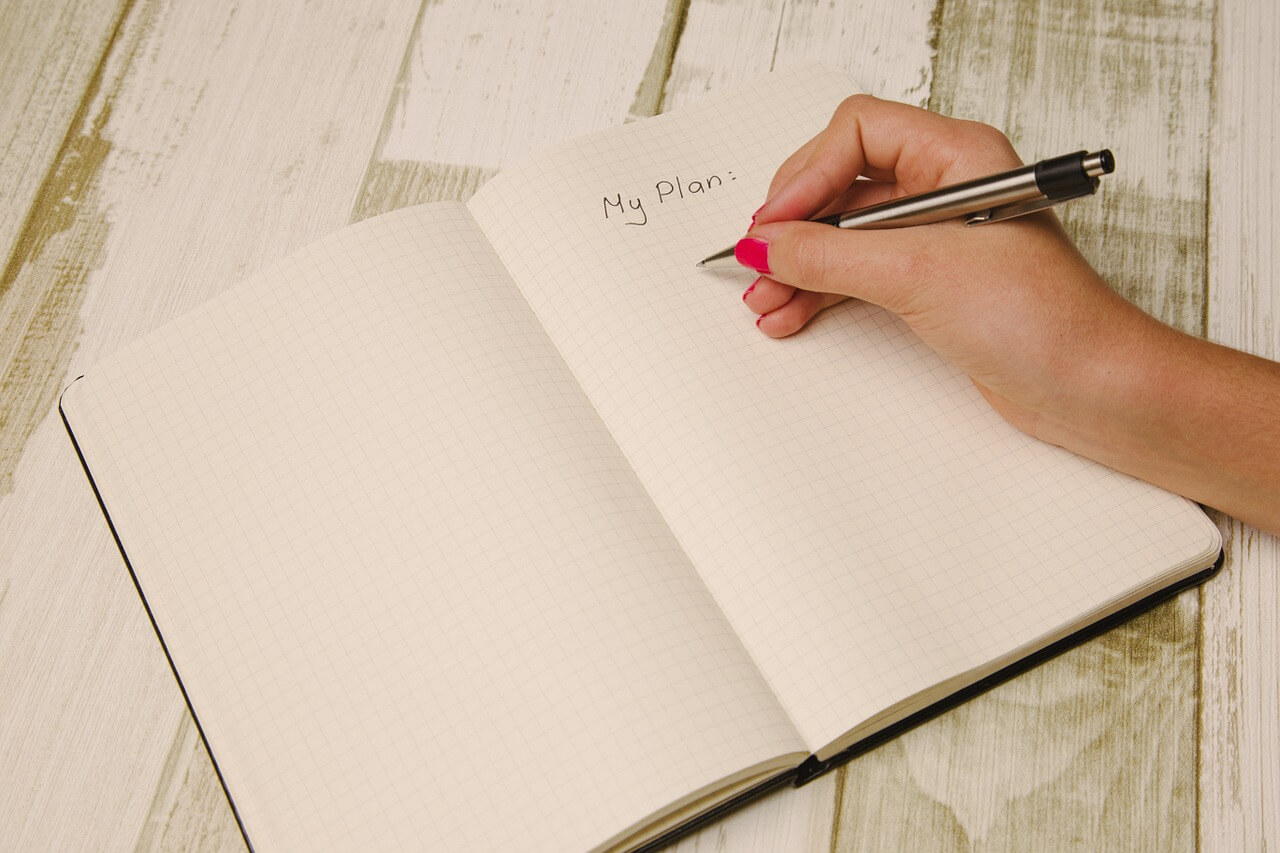 12 WAYS TO BOOST YOUR PRODUCTIVITY WITH A BLANK NOTEBOOK
As fun as a fancy planner can be, it isn't always the best solution. All you really need is a simple blank notebook to stay organized and take your productivity up a notch.
Here are 12 ways you can start using your notebook:
1. VISUALIZE YOUR IDEAL DAY
The first thing I usually write down when I get a new notebook is my ideal day. For me, this is my block schedule.
I only like to write it out once.
There are some things in my typical day that stay the same and I don't want to write them down multiple times. And I like doing this first when I get a new notebook so it's right at the beginning where I can refer to it easily ‒ or even change it when circumstances change.
However you like to write it out, dedicate a page to your own ideal day. What would your routine look like if everything went as planned?
2. VISUALIZE YOUR TYPICAL WEEK
The second thing I write down is my typical week.
I don't get fancy and I just take one page. Using 2 columns, I write and underline the days of the week. Under each day I put the things that stay the same from week to week.
For example, on Mondays, my daughter has gymnastics from 4:30-5:30. Wednesday nights from 7-8 are for church activities. Thursdays I go grocery shopping. Etc.
Having a page for your weekly schedule is another thing that is nice to have as a reference.
With it written down, you won't have to add recurring events to your calendar or to-do list every week. Simplicity is sustainable, and that's what we're going for here!
Once these two things are written down, there doesn't need to be any specific place for things. Just go through your notebook as you need it. But if there are specific pages you need to refer to often, you could do what I do and use a paperclip! (I know, real fancy.)
So how else can you fill all those empty pages? Let me tell you!
3. PLAN OUT YOUR WEEK
This is different than your typical week.
It's your weekly to-do list. Have a day picked out where you come up with a plan for the week. Many people do this on Sundays but choose what works for you.
Write "WEEKLY TO-DO" at the top of this page. (Or come up with a way cooler title.) Then write out everything that needs to get done that week. As you go throughout the week and things come up, add it to this list so they don't get lost in your regular daily lists.
If there are any tasks that need to happen on a specific day, write the first letter of that day next to it. You can refer to this list when you write your daily to-do list and add those items on the days they're planned.
I actually take it a step further and assign a day to almost everything on my list. When I have a long list of to-do's, I often think things like "I'll get around to this when I have time" or "I really hope I get around to that".
But an idea without a plan hardly ever gets accomplished. So by deciding WHEN those tasks will get done, the chances of them actually getting done are much greater.
Breaking your to-do's into manageable chunks can alleviate some of the anxiety that long lists can produce. And by the time your week is over, you will usually have accomplished almost everything on that list.
Note: For planning monthly and further out, I still use a calendar planner. I have used both digital and paper.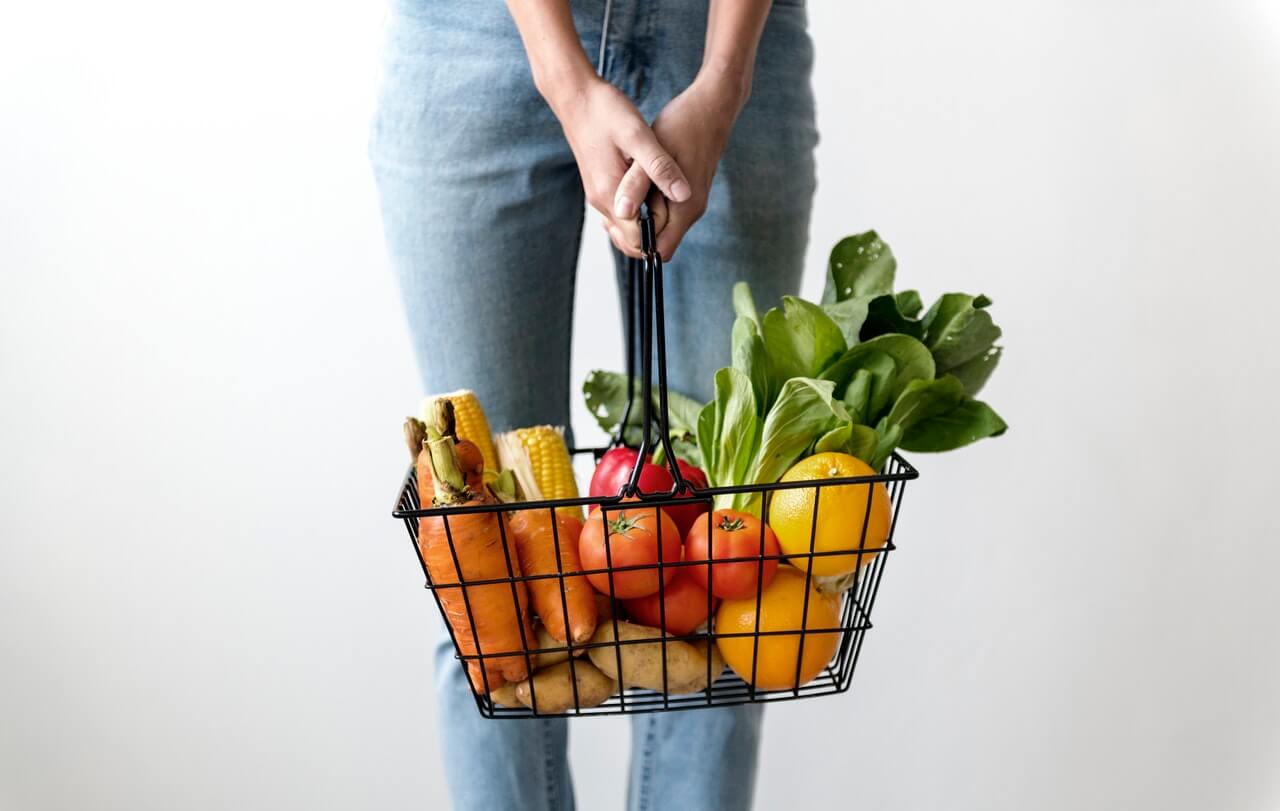 4. PLAN OUT YOUR FOOD
While you're planning out your week, take some time and figure out your food for the week. Put "FOOD" or some other title at the top and use this as your grocery list and meal planner.
Planning out your meals for the week has so many benefits. It saves you time each day since you won't have to figure out what you're going to eat. This is especially nice during the dinnertime rush.
And since you've planned ahead, you just might make less of those last minute fast food choices. Great for your wallet AND your waistline!
5. KEEP TRACK OF YOUR MONEY
Speaking of wallets ‒ dedicate a page each week to your budget! And if you hate budgeting, try this method. It has been the NUMBER ONE thing that has saved me from overspending. It is so simple and I love it so much.
However you like to keep track of your spending, writing it down on paper is so beneficial! I definitely do a ton digitally, but also committing it to paper holds me more accountable. And it definitely makes me more conscious of my spending.
If you prefer to keep track on more of monthly basis that's fine too!
But either way, you will start to notice how nice it is to have this in your notebook along with everything else. Since it's with you every day and everywhere, your money will be much easier to keep track of.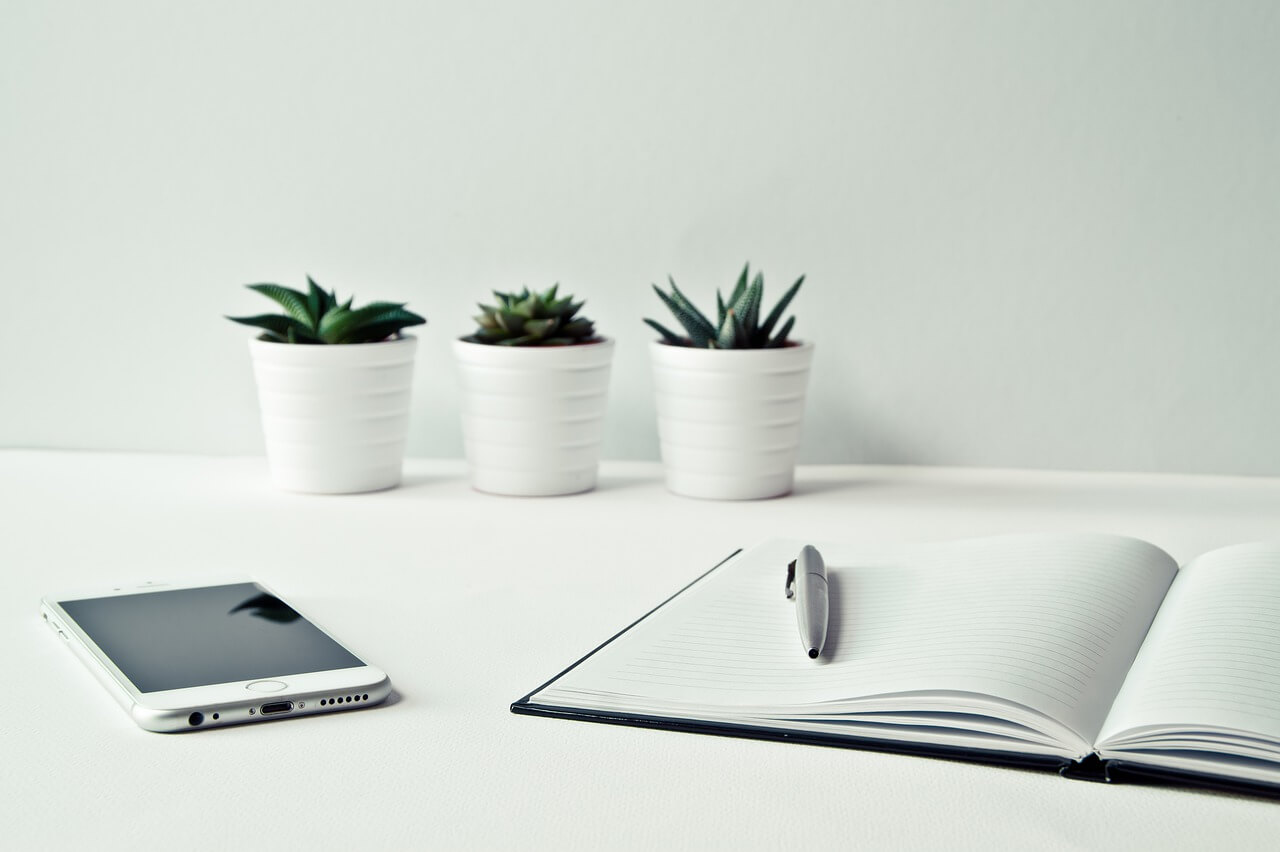 6. WRITE OUT YOUR DAILY TO-DO LIST
What would a notebook be without a daily to-do list?
When it comes to the seemingly endless stream of things to get done, there is such power in putting pen to paper. Anxious feelings surrounding your responsibilities or goals carry so much weight in your head. Once they're down on paper, however, they become things you can actually tackle.
When you're writing your to-do lists, here are a couple things you could try.
Write your to-do list in order. By writing your list in order, you're making a plan. This will help you actually DO what you have written down. It takes the guesswork out of WHEN you'll get things done and makes sure you don't fill the day with less important tasks.
Write your list according to blocks. I talk about block scheduling in another post. But basically, you're writing your list in sections. Each section is a block with what you'd like to get done in during that particular time. I just write in list form and separate the blocks by drawing a line.
Write your list in sections. Another effective way to write your to-do list is in titled sections. Sections could include: family, errands, work, calls, cleaning, church or anything else you need. This can also be effective in your weekly to-do list.
Be realistic. Make sure you remember that you only have 24 hours each day. Try to keep your to-do lists manageable. The above 3 methods are so helpful for this.
Check in each night with your to-do list so you're set up for the next day. Remember to refer to your weekly list and add in the relevant items. Now you're set up for a productive day!
Like I said at the beginning of this post, my trusty notebooks are basically my all-inclusive brain dumping ground. They have everything in it.
7. KEEP TRACK OF ALL YOUR LISTS
To-do lists aren't the only lists that fit in this notebook. Here are some other important lists you might have and definitely wouldn't want to lose track of:
Holiday shopping
Holiday menus
Plans and costs for house projects
Birthday party plans
Savings plans
Vacation packing lists
Weekly exercise schedules
Work or personal projects
And so many more!
If it's important…write it down in your notebook!
8. WRITE DOWN YOUR DAILY/WEEKLY/MONTHLY CLEANING SCHEDULES
It is completely possible and doable to keep up on the housework. All you have to do is write it down.
Just kidding. I have 4 kids, a laundry room full of clothes and I am looking at a random pile of shoes on the floor as we speak.
BUT I actually DO have a cleaning schedule written down. I am not always able to keep on top of it. But having an idea of what needs to get done and when is so nice!
On the days that I can get to it, I know exactly where I should be spending my daily 30 minutes of deeper cleaning. I also know what I'd like to get to in my routine daily speed cleaning that keeps my house mostly picked up.
I don't stick to my monthly cleaning tasks perfectly, but it's nice to have a list of things that don't get cleaned as often. Every once and awhile I like to check it and pick one thing on there that needs some attention.
If you don't want to take the time to think up a cleaning schedule, Pinterest is full of charts already made up for you! Pick one and WRITE IT DOWN!
9. PLAN OUT YOUR GOALS
"Write it down. Written goals have a way of transforming wishes into wants; can'ts into cans; dreams into plans; and plans into reality. Don't just think it ‒ ink it!" -Michael Korda
Did you know that writing your goals down increases your chances of achieving them by 42 percent? What a great use of notebook paper!
Dedicate lines in your notebook to writing down your goals. Write out action plans for them. Write down your progress. You will be so much more likely to achieve your goals, big or small, if you write them down.
Do you want to exercise more? Eat healthier? Save money? Organize your house in 30 days? Anything you want to work on, write it down!
I have a goal to run a half marathon. Side note: I hate running. It is hard and can get so boring. But it is something I want to be able to do BECAUSE it is so hard for me. (And because my friends run and make me go with them. Go peer pressure.)
So I wrote down a ½ marathon training guide in my notebook. And no joke, it's working! I am not yet where I need to be, but I can see what I need to aim for and track my progress. I am on track for my goal to run a half marathon before the end of the year.
10. KEEP TRACK OF YOUR IDEAS
This is where the "brain-dump" part comes in. Everything goes in this notebook. Ideas that pop into my head for the blog. Designs for our house that we are redoing and decorating. Phone numbers. Messages. Recipes I want to try or books I want to read. EVERYTHING!
The best part is that when I'm ready to go back and reference something I wrote down, I never have to wonder where it is. It's in the notebook! Not on some random piece of junk mail I had lying around. (I've lost many notes that way…)
11. STAY ON TOP OF YOUR JOURNALING
Another thing that would go well in your notebook is journaling. It might not take the place of your real journal, but it can definitely be a holding spot for your thoughts until you can transfer them somewhere else.
In reality, this notebook, which started out blank, is so much more than a productivity tool. It's a is living journal.
It provides a snapshot of what you had going on in your life during the time you used that particular notebook. I know many people who actually keep their notebooks and planners for that very reason. I know I have kept a few.
There are two notebooks I keep in addition to my regular notebook. My gratitude journal and my funny journal (where I write funny quotes and stories from my kids). I'm not as good at journaling as I used to be, but these at least help me keep a lot of the important things written down.
These notebooks are easily accessible, but I don't always have them with me. That's where my handy notebook comes in. I can jot things down real quick and transfer them later.
12. STAY INSPIRED
You can also use pages in your notebook to write down inspirational quotes and stories that motivate and inspire you. There can be a lot of power in pages like that.
These are just a few ways a blank notebook can become a powerful productivity tool. Add in what works for you!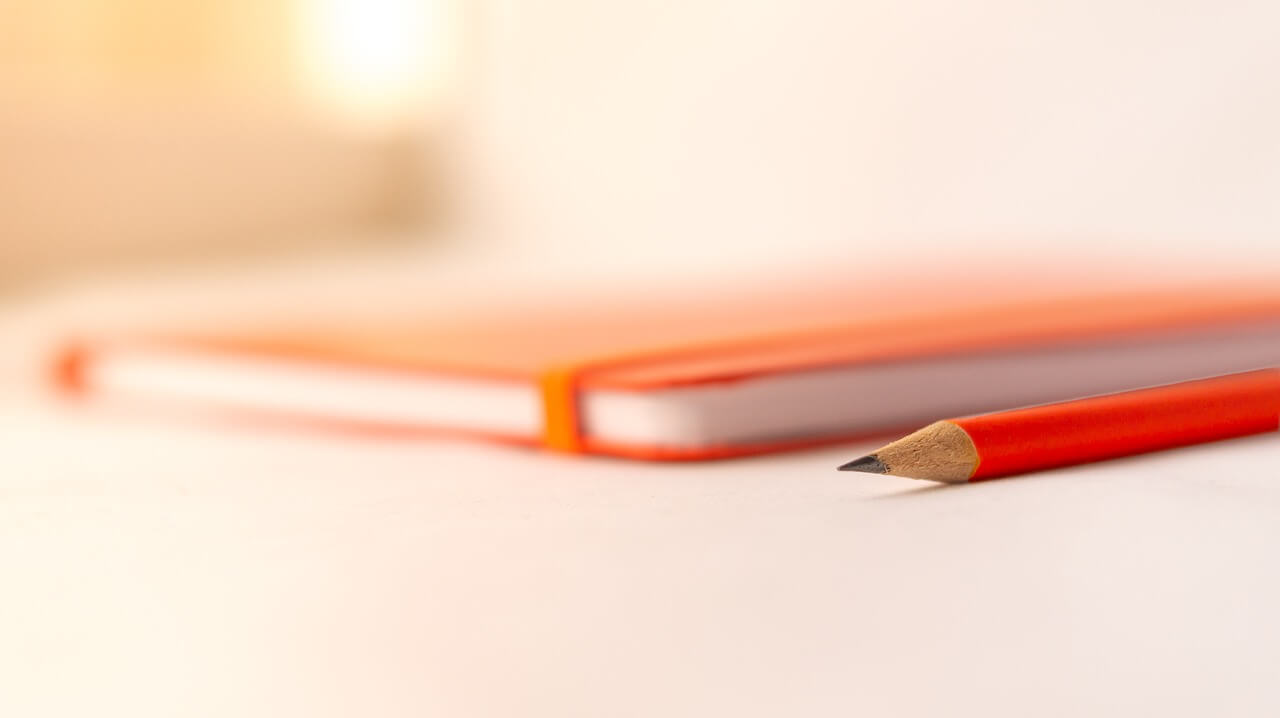 READY TO PUT THAT NOTEBOOK INTO ACTION?
Alright! So now you know everything that's in my little black book. (Actually, mine is currently floral with gold wire binding. That I paid like $5 for at Target…but that's beside the point.)
My point is that you don't HAVE to have something expensive or fancy to make this work. You will be amazed at how something as simple as a blank notebook will help your productivity will soar – not to mention how much it will help your stress levels as you start writing out and organizing all the things swimming around in your head!
And having everything all in one place guarantees that you will see it all often and things won't get lost along the way. Let this new habit become a part of your routine and you will be so happy with the results. I promise!
OTHER HELPFUL POSTS:
want to remember this?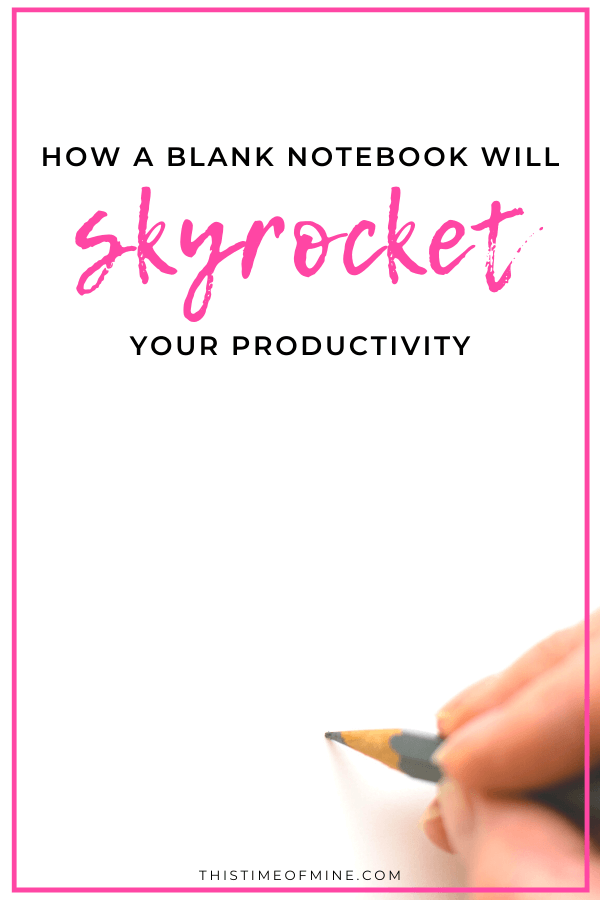 Share this article: