Creative Color Scavenger Hunt For Kids (Free Printable)
Help kids discover color in a whole new way! This Color Scavenger Hunt Printable is an easy and fun activity for inside, outside, and for kids of all ages.
Looking for a simple and fun activity for kids that requires absolutely no prep? Then you're in the right place!
This Color Scavenger Hunt has been coming in handy as the weather has started to warm up. My kids are outside all the time now and spring is a perfect time for them to discover color.
But the best part about this scavenger hunt is that we can use it all year long. It works inside, outside and is fun for kids of all ages.
Scavenger hunts are always a popular activity. Parents love them because they're easy and get kids discovering a little more about the world around them. And kids love them because they get to explore in ways they might not have otherwise.
This Color Scavenger Hunt combines art, science, exploration, learning, and fun into one simple, no-prep activity. And because it's so basic, it's simple enough for toddlers to enjoy, yet flexible enough to provide a fun challenge for older kids. (More on that below.)
It can be used over and over again in the backyard, around the house, on a walk, or at the park.
Be sure to scroll to the end for even more ways you can use this activity.
READ NEXT: Indoor Bucket List: 20 Super-Simple Activities To Try At Home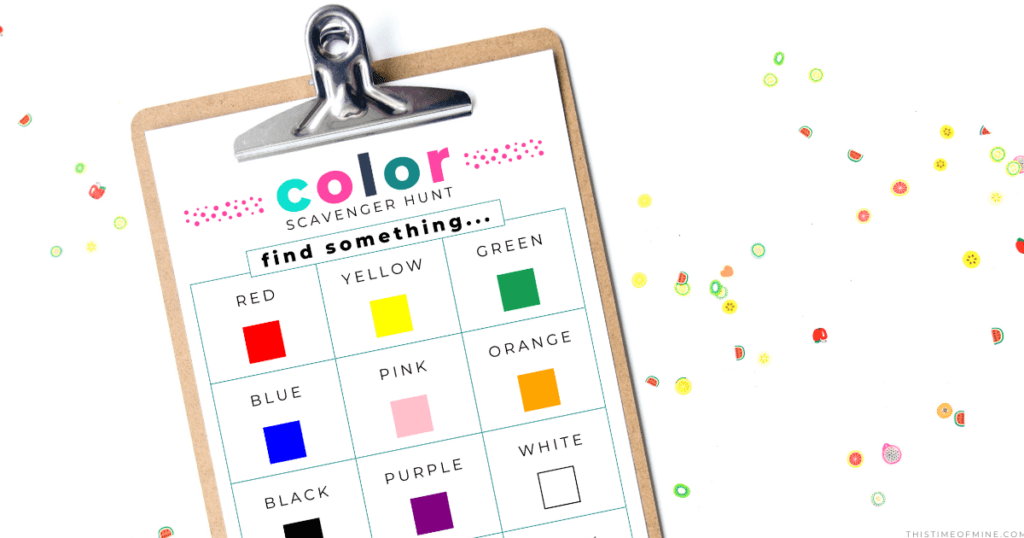 WHAT YOU'LL NEED
That's it!
Kids can do this on their own, inside or outside. Or they could bring you along for the fun. It's up to you (and what you have going on that day).
Don't want to print it out? That's ok! Download it and use a phone or tablet.
Want to reuse the printable? Simply laminate it and use a dry erase marker.
READ NEXT: How To Get Things Done (Even When The Kids Are Home)
HOW THE Color SCAVENGER HUNT WORKS
For this scavenger hunt, kids can play two ways:
They can either find items of any size, crossing each color off as they go. Or they can find smaller items and place them on the list to see which color they match most.
And to make it fun for older kids, try challenging them to find something in each color – but from a category. Here are a few category ideas:
Cars
Flowers
Clothing
Toys
Food
Etc.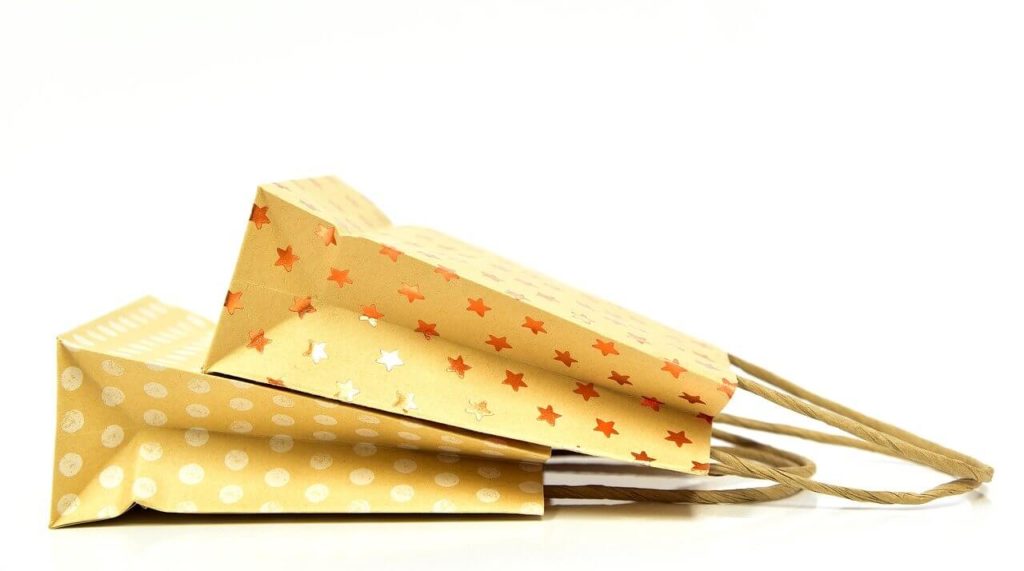 Alternative Ideas
Want to mix it up a little? Here are a few more ways to use this printable:
Turn it into a treasure hunt. Grab a bag and go hunting! Each time a colored item is found, put it in the bag. At the end, kids will have fun going through their colorful treasures.
Try a photo scavenger hunt. Instead of collecting each item, take a picture of it!
Sketch the discoveries. Take a notebook on the scavenger hunt and draw a picture of each colored item.
Make it a race. Print out a few copies so friends can race each other to see who finds all the items first.
READ NEXT: 80+ Awesome, Cheap And Easy Outdoor Activities For Kids
Free Color Scavenger Hunt Printable
Before you go, make sure to grab your copy of this Color Scavenger Hunt. Then you'll be ready the next time you need a quick and easy activity your kids will love.
WANT EVEN MORE SCAVENGER HUNTS?
For even more ways to have fun, try one of these other scavenger hunts!
want to remember this?
Share this article: