Is Your Child Lying? Here's What To Do
Caught your child lying? Find out how to turn this situation into a valuable teaching moment by following these simple steps!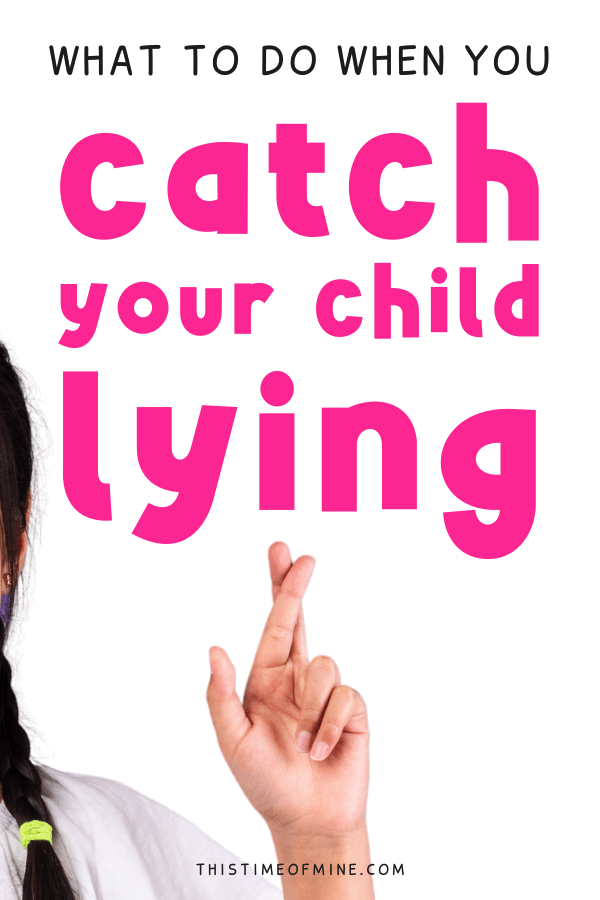 Alright. Let's talk about lying.
It's the worst right? And it's a problem all of us have to deal with at one time or another.
So let's figure out what to do about it!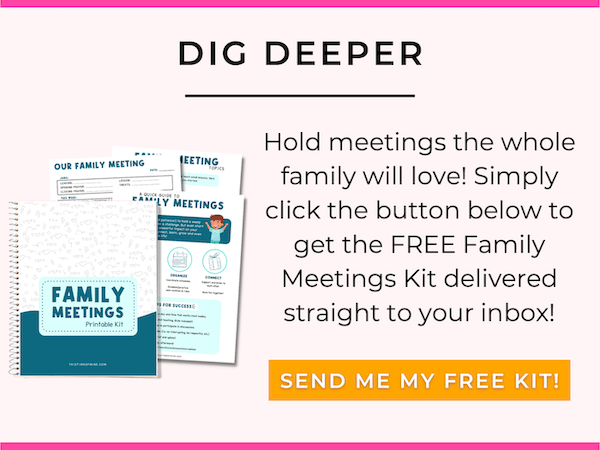 Here's what you'll find in this post:
FIRST THINGS FIRST: THE TRUTH BEHIND THE LIE
In this post, we're going to go over 6 steps to take when you catch your child lying. We'll also go over what we can do as parents to help our kids learn about honesty as well as why kids lie in the first place.
But before we can hold our kids accountable for telling the truth, it's important to ask these 3 questions:
FIRST, HOW OLD IS YOUR CHILD?
This post is meant to help kids between the ages of 5 and 10.
With kids under 5, it's more helpful to talk about the differences between imagination and reality. With kids over 10, there could be other underlying issues that would need to be addressed in a separate post.
But for children ages 5-10, lying is a natural part of their cognitive development, and a great opportunity to learn about honesty.
(Scroll to the end for a little more about why kids lie.)
SECOND, WHAT IS YOUR CHILD'S UNDERSTANDING OF HONESTY?
When kids start lying, they often don't know they're doing it. That's where we come in.
Our homes are powerful teaching grounds. They're places separate from all outside influences where we can teach our family values.
Sometimes, it's helpful to have specific lessons and family meetings addressing honesty and lying. But most of the teaching we do as parents will happen in natural settings – during everyday life.
Luckily, we don't have to get fancy to parent well. We can simply make honesty a regular topic in the home.
There are a few basic things we try to teach our kids whenever we can. And although our family is nowhere near perfect, our kids at least know where their parents stand on the topic of honesty.
For example, we tell them often that one of the most important things we possess – something that no one can take away from us – is our integrity.
What is integrity? When we do the right thing and are honest – even when no one is looking.
Well, integrity leads to honesty, and honesty leads to trust. And trust is a powerful thing. But it has to be safeguarded. It's easy to lose and hard to regain (though it IS possible through hard work).
THIRD, DOES YOUR CHILD KNOW THE DIFFERENCE BETWEEN A JOKE AND A LIE?
I have one son in particular who struggles with lying. But the crazy thing is – he almost never lies to get out of trouble or be sneaky!
Instead, he exaggerates stories and even tells bald-faced lies just to make people smile. Whenever I'm around during one of his "stories", he'll eventually tell me "well, I was just making a joke!"
*Insert yet another talk on trustworthiness.*
Kids love to tell stories and get people excited, but we have to teach them to make it obvious if it's a joke, either by changing their voice or saying, "I'm just kidding".
They also need to be careful not to overdo it, or no one will believe their stories anymore.
READ NEXT: Do This, Not That! 10 Powerful Alternatives To Yelling
SO YOU CAUGHT YOUR CHILD LYING – HERE'S WHAT TO DO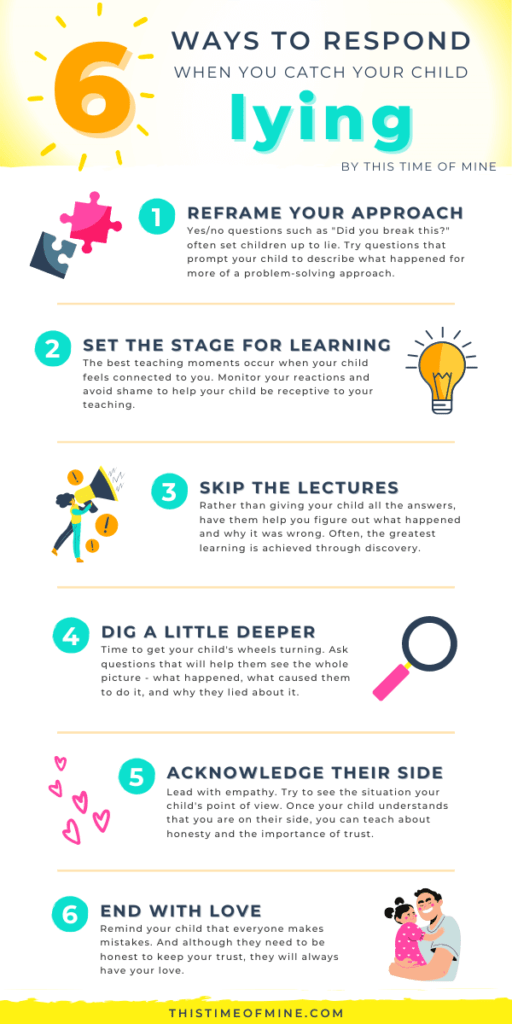 When our kids lie, our first reaction is usually to call them out on it.
But saying things like "Stop lying," or "I know you're lying," just makes them feel cornered. And that doesn't leave them very open to being taught.
So the next time you catch your child lying, try these 6 steps. They'll help you set the stage for learning by creating a safe space for mistakes.
STEP ONE: DON'T SET THEM UP TO LIE
This is usually the biggest (and easiest) mistake we make.
"Did you hit your brother?", "Did you sneak a cookie?", "Did you brush your teeth?", "Did you break this?"…
Yes or no questions make it so easy for kids to lie. The one-word answer can slip right out before they even have a chance to register that it's not the truth.
Instead, acknowledge that you see something is wrong, and then have them help you figure out what it is. This problem-solving approach will be much more effective.
Try framing your questions in a way that gets them to help you "figure out" what's wrong or to describe what's "wrong" with the situation.
STEP TWO: SET THE STAGE FOR LEARNING
When it comes to teaching our kids, shame doesn't work in the long run.
Be respectful of their feelings and watch your reactions. Remember, this is a perfect learning opportunity.
Our kids don't lie because they're trying to be bad. They lie because they're kids.
And kids aren't born knowing everything. They're learning all the time as they go along, and it's our job to teach them.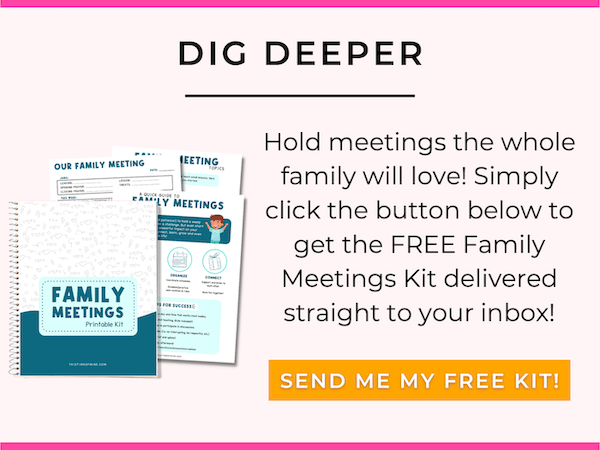 READ NEXT: The Surprising Reasons You Yell At Your Kids And How To Stop
STEP THREE: SAVE THE LECTURES FOR LATER
One of the most powerful ways to learn is through discovery. So ditch the blame and the lectures for now. This isn't the place.
Instead, take a step back. Rather than giving them all the answers about what to do, prepare yourself to talk through the problem with them. Now's the time to ask questions that lead to understanding.
STEP FOUR: DIG A LITTLE DEEPER
After establishing what happened, it's time to go a little deeper.
Why did this happen? How can we fix it? What can we do to prevent it from happening in the future?
These are questions that will get your child's wheels turning. It's important to discuss the whole picture – the situation, what lead them to do it, and why they lied about it.
Were they afraid of getting in trouble? Were they trying to impress someone? Were they hoping to get out of doing something?
STEP FIVE: ACKNOWLEDGE WHERE THEY'RE COMING FROM
We've waited to discuss the importance of honesty until this step. That's because teaching kids is a little bit like making a sandwich. We give lots of love with a lesson sandwiched in the middle.
So before diving into the "lesson", start with some love.
By this point, we know all the facts about what happened. We can begin the teaching part by helping our kids feel safe about making their mistake. Not so they feel they can get away with it, but so we can establish a safe learning space.
Phrases like, "I understand," "That makes sense," "I see," and "I can see why," can go a long way.
Then you can talk about the importance of honesty, integrity, and trust before finishing with the last part of the teaching sandwich in Step 6.
STEP SIX: END WITH LOVE
When your child is caught lying, they're going to be concerned about your reaction, whether they know it or not. By following these steps, you've shown them you're a safe parent, but it's important to say it out loud too.
Let them know that we all make mistakes. And even though they've lost your trust a little, that doesn't change how much you love them or that they've lost favor in your eyes. Help them understand that they can regain your trust again, though it will take some time and work.
Our kids need to know that there are consequences to their actions, but our love for them is unconditional.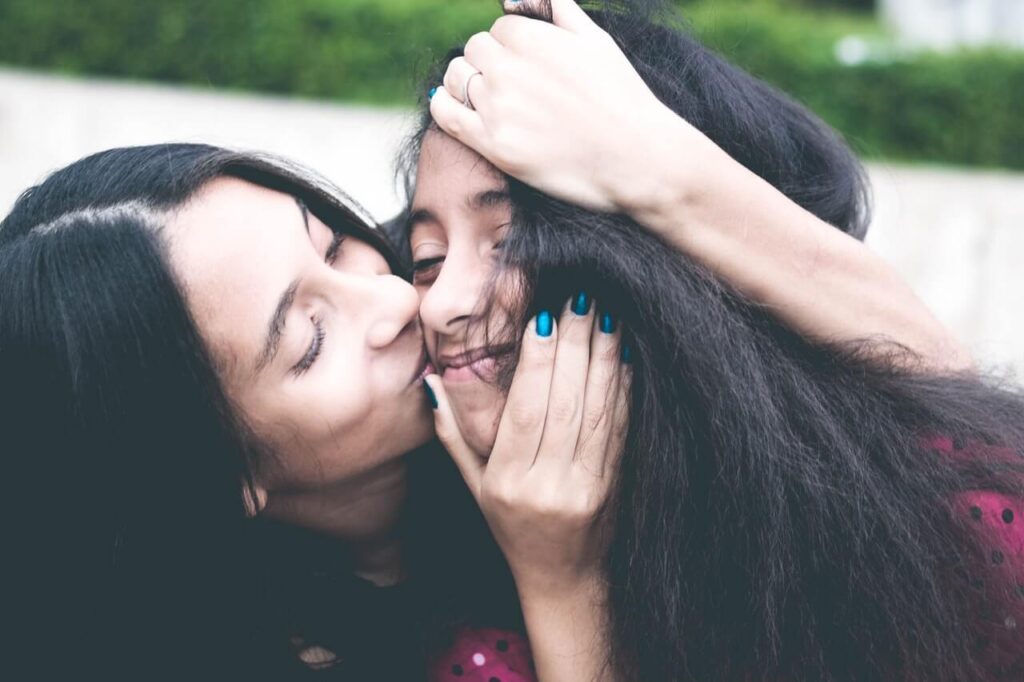 WHAT ELSE CAN PARENTS DO TO STOP THE LYING?
Unfortunately, kids don't always learn after hearing something once. So be prepared to go through these steps many times. Be persistent and be patient. It'll eventually sink in.
Here are a few more things we can do to help:
Watch your reactions. Stay neutral rather than getting emotional. (Head here for some excellent yelling alternatives.)
Reward honesty. If your child told the truth – especially if they knew they'd get in trouble – make a big deal about it! Show them that honesty is rewarded.
Find opportunities to show your trust. Show your kids you trust them by allowing them to do things on their own, or not jumping to conclusions.
Set an example. Be honest. If we feel our reasons for lying are justified, our kids will too. (This goes for white lies too!)
Talk about honesty often. Find everyday opportunities to talk about honesty. Don't wait until they're in trouble.
Be a safe parent. If we're always reacting first and thinking later, our kids will be too scared of the punishment to be vulnerable with mistakes they can learn from.
READ NEXT: How To Recover From A Parenting Fail In 5 Simple Steps
INCREASING OUR UNDERSTANDING: WHY DO KIDS LIE ANYWAY?
One last thing that can help us deal with a lying child is to know a little more about why they're lying in the first place.
At the beginning of this post, I mentioned that part of child development between the ages of 5-10 is the tendency to experiment with lying. Some kids do it more than others, but almost all kids dip their toes in that pool at some point.
Here are a few more reasons your child might be lying:
It works! Sad but true (short-term anyway).
They want to please us.
They want to avoid displeasing us.
They're scared of punishment.
They see others lying.
They're learning what constitutes the truth.
They don't understand that lying is wrong yet.
We set them up for lying. (Remember to avoid yes/no questions when they're caught in the act.)
Sometimes, it's simply wishful thinking.
Most of the time, kids aren't lying to be bad. They're just learning. And it's our job to help them do just that.
THE MOST IMPORTANT WAY TO RESPOND IF YOU CATCH YOUR CHILD LYING
When we catch our kids lying, the best thing we can do is remember that our kids our still learning. And one of the great ways to help our kids learn important things like family values is through family meetings. For an easy way to get your kids on board with these meetings, be sure to grab the FREE Family Meetings Pack!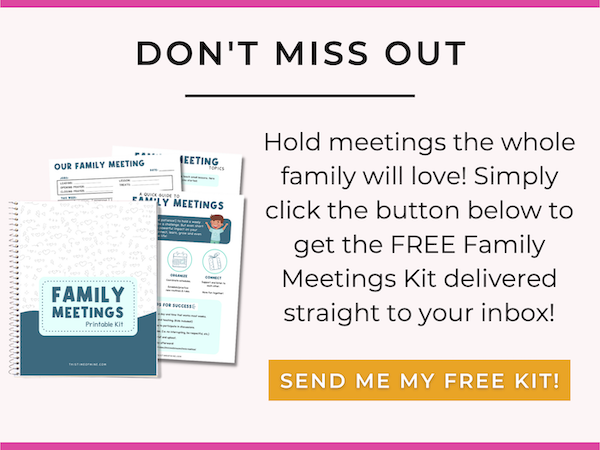 Like I said before, we don't have to get fancy to parent well. But it sure helps to have a few strategies to fall back on!
Have you ever caught your kids in a lie? What was the craziest one? Let me know in the comments below!
OTHER HELPFUL POSTS:
want to remember this?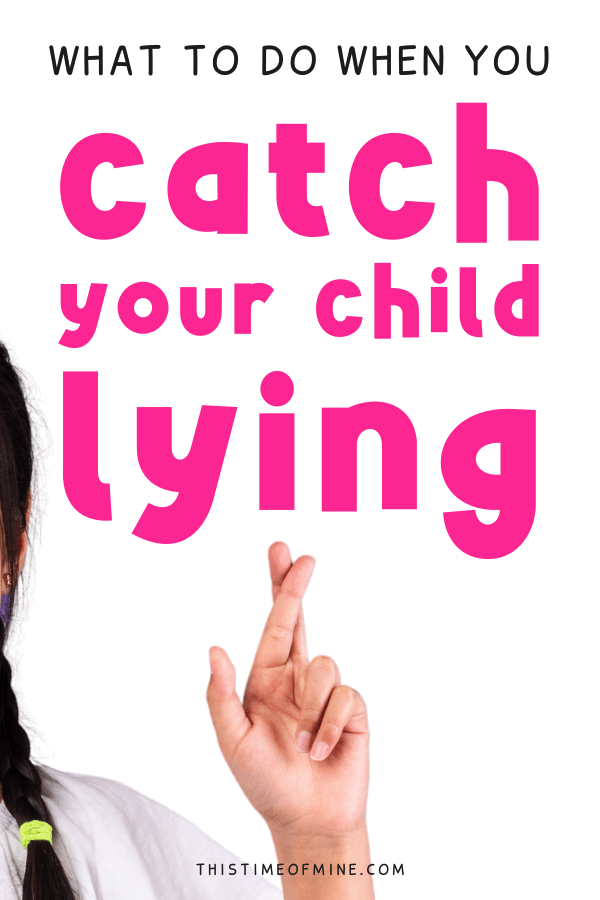 Share this article: