9 Best Fitness Accounts For Busy Moms Who Want Results
Do you want to get in a good sweat without having to hit the gym? Check out these quality fitness accounts for workouts that will actually bring the results they promise!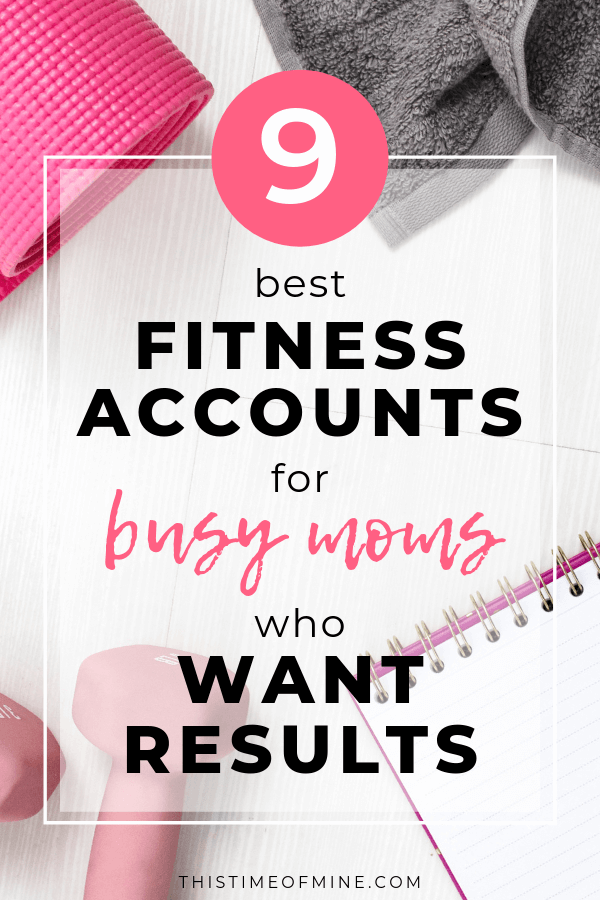 As a busy mom, it can be hard to find time to hit the gym. But that doesn't mean you can't still squeeze in a good sweat!
I used to be leery of at-home workouts. Especially free ones. It was hard to find workouts that weren't watered down.
But over the years, thanks to YouTube and Instagram, some amazing fitness accounts have popped up. They're full of free workouts that are actually challenging! You can find everything you need to customize the best workout plan for your goals.
And if you'd like one less thing to think about in your busy life, you can even purchase the workout and meal plans many of them offer.
These 9 fitness accounts offer everything from HIIT to strength training. Cardio boxing to yoga. And everything else in between.
One thing I love about these accounts is that it's easy to find quality workouts in both quick and full-length (40-60 minute) formats. You can also find different types of workouts for various needs (low-impact, etc.) with modifications for the more challenging routines.
I love it when I find an at-home workout that really makes me sweat. And makes my muscles feel it the next day! And that's what you'll find with these accounts.
Related: Need help finding time to work out as a busy mom? Try this simple and effective morning routine!
Here are my current favorites. Find an account or two that fits your personality and have fun!
1. Sydney Cummings
Sydney is a new discovery for me. I love her energy and this girl makes me sweat! She offers her energy to borrow for the days when you're just not feeling motivated.
2. Heather Robertson
Heather is also a new discovery. I love her workouts. One thing I like about her videos is that there's no talking during the actual routine. That way I can focus on working hard!
3. Pop Sugar
Pop Sugar is the mother-load for workouts. It's filled with great workouts by Anna along with workouts led by many, many guest instructors. It's hard to go through this account and NOT find something you'll love.
Here's one of my current favorites!
4. Fitness Blender
Fitness Blender is an excellent resource for workouts. Here you'll find a wide variety of workout types. I've followed this husband and wife duo for a couple of years and can always find something good. This account is also excellent for learning HOW to do moves effectively and safely.
Find Fitness Blender on You Tube
Find Fitness Blender on Instagram
5. Deliciously Fit and Healthy
I love Andrea's account! I found her when I was first learning about my Diastasis Recti. But she also offers workouts for strength and cardio. I still use her for a good workout.
I love that she's mainly on Instagram. She shows you the moves and then tells you how many times to do it all. I can then grab a good playlist and get to work!
She's also an invaluable resource for healing your core postpartum!
6. Body Fit By Amy
Amy is another great account for busy moms. She offers a good variety of workout lengths and is also great for post natal exercise!
7. Our Fit Family Life
Julie is another valuable resource for moms. I love how much she focuses on proper core strengthening and alignment, during pregnancy and postpartum. Her account is full of information and routines to get your core and posture in the best shape they've ever been!
8. Kelsey Wells
Kelsey is a great account for strength training. If you'd like to start lifting, check her out! She offers moves you can do at home as well as things to take to the gym.
9. Run RX
If you like to run, then this account is a must. Valerie teaches how to run better, faster and pain free. Her account is filled with stretches, warm-ups, exercises and tips to help you truly enjoy running.
Thanks to YouTube and Instagram, you can still get in a great workout without hitting the gym.
And with the wide variety of instructor personalities and workout lengths and types, you're sure to find something that fits your style. I know I have!
But even after falling in love with new fitness accounts, making time to exercise can still be hard as a busy mom. I know it is for me.
So I'm always on the lookout for ways to squeeze it in since it gives me the energy and strength I need to keep up with my little family.
I've tried many things over the years. Here are some of my favorite tips for finding that extra time:
How do you fit in exercise in your busy schedule? Let me know in the comments below!
want to remember this?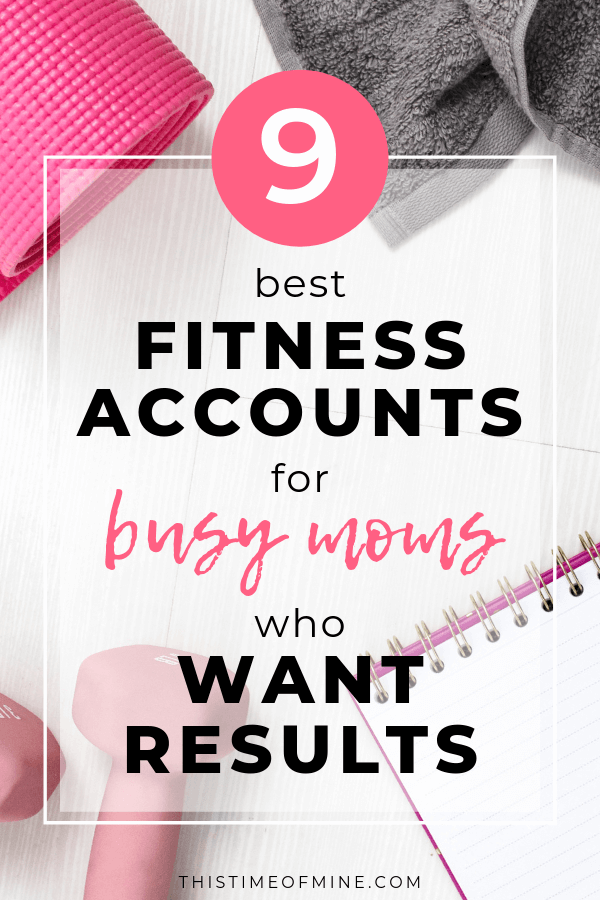 Share this article: