10 Accent Walls That Will Spark The DIY In You
Accent walls are a great way to add dimension and character to a room. Find some inspiration in this post with these stunning and inexpensive walls you can totally do yourself!
Would you like to liven up a space in your home without spending a fortune? Try changing just one wall!
Accent walls are a wonderful way to customize any room. And you don't even have to hire a professional.
These incredibly affordable options can bring the DIYer out in anyone. So say no to boring walls! And have fun adding character and dimension that reflects your individual style.
Check out these images and tutorials for proof that you don't need to be intimidated to try something fun and unique.
1. Adding wood to your walls is a design element that is timeless.
For a modern look, go dark like Angela Rose Home.
2. Or keep it classic.
Like this lovely wall from Happy Together by Jess.
3. For another modern look, try a fun asymmetrical pattern.
Like Love Create Celebrate. The options are endless!
4. Here is a beautiful modern take on shiplap.
From Chris Loves Julia.
5. How about a fun painted pattern?
Like this one from Inspired by This?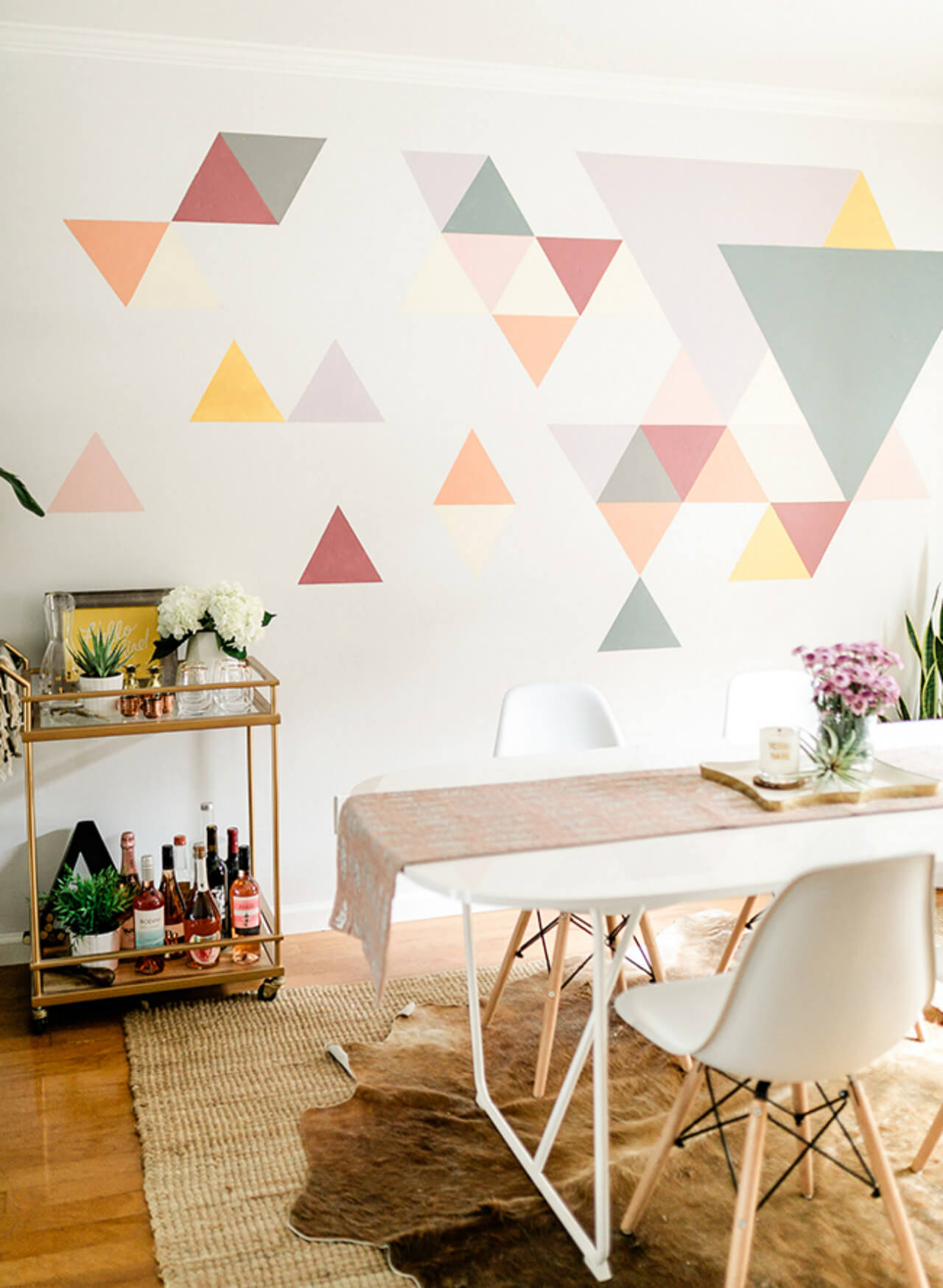 6. No wallpaper needed here!
Snappy Casual used a sharpie!
7. Classy Clutter used a gold paint pen to makeover this entryway.
8. And one more paint pen tutorial from Vintage Revivals.
These types of accent walls are easy to create AND easy to change when you're ready for a new look!
9. Here's a wall that uses wallpaper.
But don't worry! Wallpaper isn't something you need to be afraid of anymore. Removable wallpaper is on the rise. Look at this space by CaliKatrina.
10. There's always paint.
These are just a few of the many ways to add personality to your walls. But even if you don't want patterns, color alone can add all the dimension you need.
Like this beautiful wall from Within the Grove.
*See how we did this in our dining room!
So if you have a space you'd like to personalize, maybe an accent wall is the answer! Whether you're looking for texture, dimension, pattern or color, you can find an option that will be just your style.
How do you like to dress up your walls?
want to remember this?
Share this article: